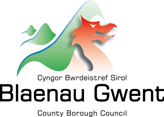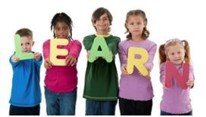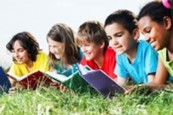 The Council's Education Transformation Team delivers the Welsh Government's Sustainable Communities for Learning (Formally 21st Century Schools and Colleges) and the Education Capital Programme. For more information on Sustainable Communities for Learning please visit: Sustainable Communities for Learning Programme | GOV.WALES
The programme looks at long-term and strategic capital investments needed to create educational communities which are fit for purpose in a 21st Century Wales and also focuses resources on the right schools in the right places, for children and young people from early years through to post-16.
Blaenau Gwent Council works closely with Welsh Government to improve our school buildings. Under the Band B programme, we are able to put forward business cases to secure funding for Education to develop new and improved learning environments. Funding intervention rates equate to 35% contribution from the Council and 65% from Welsh Government.  The aim of the funding is:
Investment Objective One – to provide efficient and effective educational infrastructure that will meet current and future demand for places by 2024.
Backlog maintenance costs for the schools and colleges selected for Band B are reduced by at least 50% (based on the assumption that approximately 50% of the projects in the Programme will be replacements for existing assets)
No category D buildings in the estate
25% of Category C condition buildings are improved to Category A or B
Provide the right number of places for the delivery of:
Welsh medium education
English medium education
Addressing sufficiency issues where relevant.
Working towards Net Zero Public Sector Buildings in line with Welsh Government Carbon Reduction Commitments.
Investment Objective Two – optimise the use of infrastructure and resources, to deliver public services for our communities by 2024. This will include flexibility of our assets so that space and facilities available for our stakeholders are maximised.
Our aspiration is for all facilities that receive investment commit to making
    assets available for community use including (but not solely) access to     
    support services and programmes which promote community resilience and
    contribute to tackling poverty if local demand exists.
10% of schools/colleges that receive funding from the Programme have co-
     located public services on site if local demand exists
Welsh Governments Band A Programme ran from 2011 and 2019 in that time Blaenau Gwent completed 4 projects, all have been delivered on time and within budget.
The Band B Programme commenced in April 2019 and is set to conclude in 2025. The Programme will realise an investment of £19.6million throughout the Blaenau Gwent school estate. The Welsh Government intervention rate for Band B is a 65%/35% split, in favour of Local Authorities.
In November 2021, the Education and Welsh Language Minister Jeremey Miles announced that all new schools and college buildings, major refurbishment and extension projects, will be required to meet Net Zero Carbon targets from January 1st 2022. The Band B Programme seeks to deliver the following key projects in line with the investment objectives:
Ebbw Fawr Primary Redevelopment
Continued Secondary School Re-modelling within the following priority schools:
Abertillery Learning Community Secondary Campus (please click on link for updates)
Brynmawr Foundation School (please click on link for updates)
River Centre Learning Community (please click on link for updates)
Tredegar Comprehensive School (please click on link for updates)
How builds are managed
Local Sustainable Communities for Learning delivery is determined by the Council's Strategic Outline Programme (SOP), in line with achieving key educational objectives including improved standards of Education within Blaenau Gwent. 
For more information please contact the Education Transformation Team via the following email address: 21stcenturyschools@blaenau-gwent.gov.uk 
Blaenau Gwent School Organisation Policy and Educational Standards
The Council remains committed to the provision of high quality education for all children and young people.  Progress to raise educational standards has been made; however, the aim is to continually improve pupil outcomes and wellbeing across the county borough.  It is, therefore, implicit within the Council's Sustainable Communities for Learning (formally 21st Century Schools and Colleges) Strategic Outline Programme (SOP), that a fundamental review of the school estate is required to transform standards of education.
The vision is to improve pupil attainment, achievement and wellbeing through the transformation of schools and learning environments to meet modern 21st Century School expectations. Also, to secure and sustain the delivery of high quality education for all pupils across the age range from 3 to 16, which is underpinned by two objectives:
to be the best performing Local Authority within the family of Local Authorities (Caerphilly, RCT, Merthyr Tydfil and Neath Port Talbot) by 2017/2018; and,
to exceed the Welsh average for all key indicators by 2018.
The Blaenau Gwent School Organisation Policy provides strategic direction for ongoing transformation and review of the school estate within Blaenau Gwent. For more details visit :  http://democracy.blaenau-gwent.gov.uk/aksblaenau_gwent/images/att2877.pdf
Contact Information
Name of Team: Education Transformation Team
Telephone Number: 01495 355470 /355132
Address: Education Directorate, Floor 8, Anvil Court, Church Street, Abertillery, NP13 1DB
Email Address: 21stcenturyschools@blaenau-gwent.gov.uk