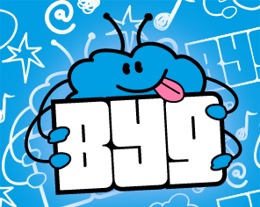 What is BYG?
The Byg is a website designed by young people for young people. http://thebyg.co.uk/
It is a fully interactive website that encourages creativity and direct involvement and provides young people aged 11 to 25 with information about events, news, activities, services and opportunities available for them across Blaenau Gwent.  
How does it work?
Almost all of the articles you will read on The Byg website were written by a team of young people between the ages of 11 and 25, who also help to run the website.
This team is always looking for new members, so if you like the articles you've found on the website and would like to try to write one for yourself, then they'd like to meet you. The team meet regularly and everyone is welcome to come along and see how things work - no strings attached!
 
If you're not sure if you'd like to be a full member of the team but you'd like to submit an article you've written, you can contact us by emailing youth.service@blaenau-gwent.gov.uk and we'll help you to get your work published for others to appreciate. If you'd like to write an article but you're not sure how to go about it, let us know and we'll help you out.
 
We'd also like to hear from you if you're into: 
Photography
Creative Writing
Journalism
Music
Film making 
Or anything you think would make a great addition to the site. We'll help you to show your work to a wider audience, put you in touch with like-minded individuals, and may also be able to put interesting opportunities your way. 
Contact Information