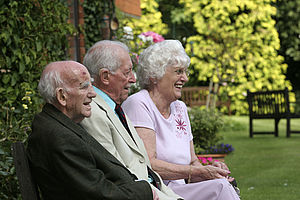 I may need help, what do I do?
You may have reached a point in your life where you no longer feel able to cope unaided in your own home.  Your first step should be to contact us to discuss your needs.  A social worker will visit you and your carer (if you have one) to assess your needs, and discuss the options available to you.
What sort of care do I need?
If you do need to consider moving to a care home, there are two types, both of which are registered by the Care & Social Services Inspectorate Wales (CSSIW):
Residential care: The care provided in a residential home would be similar to care given by a caring relative or friend, with support from your G.P or district nurse, if needed.
Nursing care:  A nursing home would provide care that can only be given under the attention of qualified nursing staff.
How do I find a care home?
We can provide a list of all registered care homes in your area, or you and/or your family can find a home through Age Concern, others recommendations or the telephone directory.
What do I need to do next?
Make sure you find a home that meets your needs.  If possible, visit a number of suitable homes with family and friends, and speak to staff and people living in the home.
All homes are regularly inspected by CSSIW and their reports are made available to the public.  Ask to see a copy of the latest report from the home, or obtain a copy yourself from the CSSIW website.
You may also wish to arrange a trial period in the home, to see whether it is the right one for you.
Can I choose which home I go to?
If you are funding your own placement, you can choose whichever home you wish.  If you are in hospital you will need to select a home that has vacancies.  If this home is not your first choice you will be able to arrange to move at a later date when vacancies become available.
If your placement is supported by social services you must have been assessed as needing a care home placement.
You will be asked to make a choice of three homes, one of which must have vacancies (it will be possible for you to move to your first choice when a vacancy arises at a later date).
If you are in hospital prior to moving into a home, you will be expected to make alternative arrangements if your first choice of home is not available.  You will be helped to find an alternative, and to move into your preferred home when a vacancy occurs.
How do I pay for my care?
You will be expected to make a financial contribution towards the cost of your care.  You will have a financial assessment at the same time as a care assessment and will be advised on your contribution.  The Local Authority will pay up to an agreed fee level.  It may be possible for you to move into a more expensive home if you have a third party willing to contribute the additional cost.  You can discuss this with your social worker.  If you require nursing care, the nursing element of the care will be paid by the Local Health Board, and you will be assessed by a Nurse Assessor for that.
Related Documents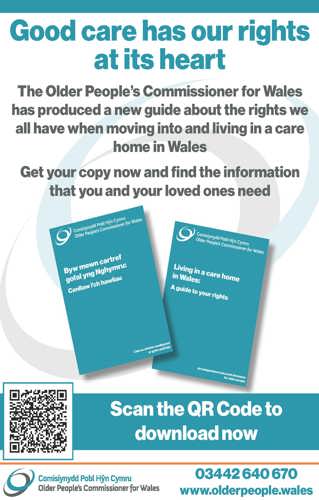 Contact Information
For information, advice or assistance, to make a referral or report concerns in relation to:
a person aged 18 or over, please contact the Adult Services IAA Hub
a child or young person, please contact the Children's Services IAAHub
Telephone: 01495 315700
Email : DutyTeamAdults@blaenau-gwent.gov.uk
Fax: 01495 353350
For general information enquiries:
Email : info@blaenau-gwent.gov.uk

Headquarters:
Social Services Directorate
Anvil Court
Church Street
Abertillery
NP13 1DB
Telephone: 01495 354680
Fax: 01495 355285