About the shared lives scheme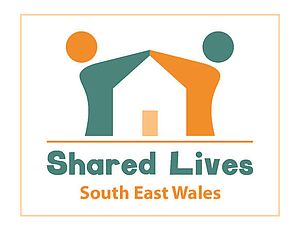 The scheme provides a service for vulnerable adults with carers in their local community. Individuals using adult placement services have the opportunity to be supported in carers' homes and local communities.
We offer placements in the six local authority areas of Blaenau Gwent, Caerphilly, Merthyr Tydfil, Monmouthshire, Newport and Torfaen.
We can arrange:
Long-term placements
Short-term placements
Respite placements
Emergency placements
Sessional support
We tailor each placement to the needs and requirements of each individual. People may want some hourly support in the daytime, respite, or a long-term place to live. Shared Lives offers the opportunity for people to be supported in a friendly, homely environment within the local community.
Who can use the scheme?
The service is flexible and supports a wide range of people to live more independent lives, to develop their involvement in the local community, to learn new skills and have new experiences. Find out more about who can use the scheme.
Setting up a placement
When setting up a placement the carer and the person who needs support get to know each other and, if they both feel that they get on well, they share their home, family and community life. This can mean that the individual becomes a regular daytime or overnight visitor to the carer's household, or it can mean that they move in with the carer for a long-term placement. These relationships can sometimes be lifelong.
Recruiting carers
Our carers are recruited from all walks of life following an intensive assessment and training period, and they receive ongoing support and supervision from the scheme. To find out how you can get involved visit our becoming a shared lives carer section.
Blog
Our blog contains stories of successful matches made,and has received excellent feedback. To view the blog, please visit https://southeastwalessharedlivesscheme.wordpress.com
Digital stories
We have produced a number of short films about the service which are available on our digital stories section.
How is the scheme regulated?
The scheme is registered with and inspected by the Care and Social Services Inspectorate for Wales.
View our latest inspection report
Jobs
To find out more about the Scheme you can:
Phone: 01443 864784
email: adultp@caerphilly.gov.uk
Go to our webpage: www.caerphilly.gov.uk/sharedlives