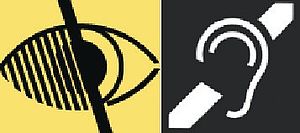 This page is currently under review.
For information about Sensory Disabilities Services please contact the relevant Information, Advice and Assistance hub.
For information, advice or assistance, to make a referral or report concerns in relation to:
a person aged 18 or over, please contact the Adult Services IAA Hub
a child or young person, please contact the Children's Services IAA Hub.
Telephone: 01495 315700
Email : DutyTeamAdults@blaenau-gwent.gov.uk
Fax: 01495 353350
For general information enquiries:
Email : info@blaenau-gwent.gov.uk

Headquarters:
Social Services Directorate
Anvil Court
Church Street
Abertillery
NP13 1DB
Telephone: 01495 354680
Fax: 01495 355285