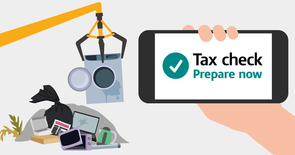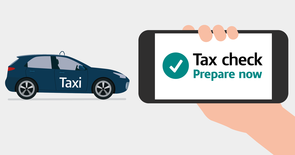 Tax Check Service for Licence Applicants is now live
From 7th March 2022 HMRC would like to let you know that the tax check service is available for licence applicants to do their tax check.
As you are aware, this tax check will be a new addition to the checks that licensing bodies already have in  drive taxis or private hire vehicles  
drive taxis or private hire vehicles  
operate private hire vehicle businesses   
deal in scrap metal.   
The changes will apply in England and Wales from 4th April 2022.
We have made the tax check service available now so that applicants who need to renew their licences on, or shortly after, 4th April can get their tax check code in good time.
The tax check confirmation service for licensing bodies will be available as planned on 4th April 2022.
Guidance is available to help licensees and licensing bodies prepare for and to complete the new tax checks.
If applicants are unable to complete the tax check online, they can get help from HMRC - for example if they need information in a different format or need help filling in forms. They should visit GOV.UK and search 'Get help from HMRC if you need extra support'.