Before

After

Before

After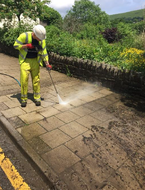 Before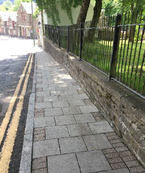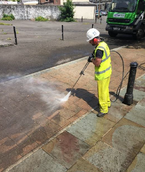 Before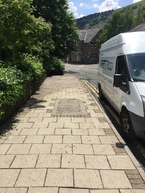 After
Investing For Cleaner Streets
We know that residents want cleaner communities and value a local environment they can be proud of. 
With this in mind the Council is committed to improving the cleanliness of the local area and has put additional resources into this priority over the last couple of years. 
The investment has allowed the introduction of town centre cleaning on weekends, increasing the capacity in our cleansing team to clean more streets in Blaenau Gwent with a particular focus on litter picking, sweeping debris and chewing gum removal. 
Cleaning Our Town Centres 
We now have a regular annual deep cleansing programme for our town centres. Pavements, street furniture and bus stops are cleaned using high pressure water jetting. Weeds and overgrowth are also removed. 
Grass Cutting 
Extra money has been allocated cutting and expanding the areas tackled throughout Blaenau Gwent.
Weed Spraying 
Weed spraying across the area has increased to three sprays a year as we aim to reduce weed growth over time. 
We hope you've noticed the difference these investments have made in the last couple of months. We'd like to know your views about the street cleaning, please visit our website at www.blaenau-gwent.gov.uk to access a short survey to leave your comments so we can continue to improve our services where we can. 
Contact Information
Name of Team: Waste & Recycling contact us via My Council Services.
Please use a browser such as Chrome, Edge or Safari to use My Council Services. It will not work in Internet Explorer.
Telephone Number: 01495 311556
Email Address:  info@blaenau-gwent.gov.uk