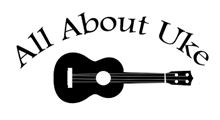 "All about the Ukulele"
A referral was made to the Community Connectors as Mr. M wanted to engage in the community and found that day centre was not for him but was he was unsure where he could go or what to do.
I visited Mr M at home and we discussed how he felt. Mr. M was saddened about giving up employment due to ill health and felt isolated following the aftermath of a stroke. Mr. M become increasingly socially isolated having given up work, moving to a new neighbourhood and he had no friends living nearby.
We explored Mr. M's hobbies and interests; it was clear that he has a passion for playing music and is great with the ukulele. Mr. M said he would love to meet with people or a group that plays musical instruments.  Mr M also wanted to lose some weight which he gained during his illness. Mr. M wanted to fill his time with activities during the day so that he will be home for his family to visit in the evenings.
It was difficult trying to source music groups to suit Mr. M as most classes were held during the evenings or where in upstairs without disabled access. We considered starting a new music group and through our communications team we even posted on Social Network sites asking for anyone interested in joining a music group but had no response.
Meanwhile, a local extra care scheme was holding a fund raising event and we arranged for Mr M to attend and play his instruments. Mr. M thoroughly enjoyed this, and so did the residents. This provided great opportunity for Mr. M to make new friends and he has since been invited back to join coffee mornings and quiz nights.
A ukulele group was identified during a corporate event and through conversation we noted that the group met every week in a nearby town and were open to new members. I accompanied Mr M to the group and introduced him to the group leader. Mr. M felt confident to spend the remaining time in the group independently so I visited him the following day to see if he had enjoyed it.
Mr. M then found out that his driving licence had been revoked due to his medical condition which was very upsetting for him; he felt that his independence had been taken away. While initially feeling angry and disappointed, Mr. M found positives in utilising his money for taxi's instead of his car. I attended the ukulele group the following week to see if there was another group member who lived nearby and would share a lift. This was successful and Mr. M continues to attend the music class sharing lifts and transport costs with a new friend.
To address Mr. M's wishes to lose the weight he has recently gained I suggested the referral scheme through leisure services and if referred by his GP, Mr M would have support with diet plans, an exercise programme and guidance through the machines in the gym and classes. Mr. M was happy with this and has since enjoyed attending twice weekly.
Mr. M was very thankful for the support the community connector project provided him as he felt 'on the brink of depression' when he felt he had lost his independence and purpose in life.
Mr. M is extremely happy that he has made new friends with the same interests as him and has begun to socialise with them outside of the organised ukulele class. 
The community connector involvement has supported Mr. M to reconnect to the community and he now feels that he is living a more fulfilled life.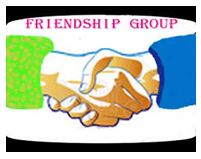 "It gives me something to look forward to every week''
I got chatting to a member of the public, S, and raised awareness about the Community Connector project. S told me that her mothers' memory 'isn't what it used to be' and she was waiting for a cataract operation and has generally lost her confidence over time which had worsened which the family were worried about. S felt that her mother, T, would benefit from support from Community Connectors and said she would have a chat with her and would make a referral if she was happy to.
I arranged a home visit with T, we discussed what was important to her. T spoke affectionately of her family and was understanding of their own family commitments and her increasing dependency on them although they don't have as much time these days to visit as much as they would like too.
S could no longer provide T with meals as she has previously been able to. S asked if I knew of any services/cafes that offer a deliver service on a daily basis and I provided her with leaflets of local services should she wish to contact at her leisure.
Due to her deteriorating eye sight, T became unable to drive this not only made her feel she has lost her confidence but also affected her ability to socialise independently, as she was previously very socially active– this made T feel lonely and isolated. T said she would like to increase her confidence, make new friendships or reconnect with old friends.
I explained the aims of the Community Connector Project to connect individuals to groups and activities, which at first T was a little apprehensive but when I told her about a friendship group/luncheon club that I had attended, how warm and friendly the people were there, she was immediately interested by felt uncomfortable attending on her own. I reassured T that I could support her there and stay until she felt comfortable and confident to do so independently, we would do it at her pace – which she was content with.
The following week I arranged to meet T at home to escort her to local friendship group. At first T was anxious about going but was reassured by my company.
When we arrived T was given a warm welcome off the volunteer staff and there were a few attendees that recognized T and came over to chat. One of these ladies had known T for many years and was really pleased to see her there, they sat reminiscing for quite some time which put a smile on T's face. As we were leaving T's friend asked if she'd liked to join them next week: M willingly accepted the offer. 
Back at home T explained in detail about the past friendship she had with the lady we had met today. T expressed how nice it was to get out and meet people as she had been feeling low in mood for quite some time. T stated how at ease her friend had made her feel and would like to go another time. We discussed the possibility of her going independently in a taxi the following week, if she felt comfortable I would meet here there this time - M replied "I can do that".
When I telephoned S later she indicated she had noticed a more positive tone in her mother's voice which hadn't been there for a while. S said how happy it had made her feel when her mother was able to remember people's names and past memories.
On T's second visit to the friendship group I met her as she arrived while awaiting her friends' arrival. We sat enjoying a cup of tea together with T telling me how much she enjoyed last week and was looking forward to today. T's friends arrived and she went and sat with them, she felt more confident in the company of others who would remind her when her taxi was due to take her home.
T felt unwell the next week but the week following that her daughter supported with organising the taxi for T to go back to the friendship group. I popped in and saw that T was sat with a group of new friends enjoying a cuppa and chatting away. T was interacting with the friendly chit-chat that was going on between them. T's new (and old) friends were very supportive making transport arrangements for the following week and making sure she had everything before she left.  T was at ease when leaving in the taxi.
I left it a few weeks before visiting T again to see how everything has been getting on. T continues to enjoy attending the friendship group when she feels able to attend – she is reconnected to the community and says:  'it gives me something to look forward to every week'.

Community Connector – Case Study
In my new role as a Community Connector I met with a local group to promote the community connector role and also to gather further information about existing groups and activities within the local area. I explained the role of the community connector project with its aim to support individuals who are socially isolated to connect with their community and participate in groups or activities of their choice. 
A, who is in remission of a chronic condition, advised me that they attended group meetings regularly at a local hospice. The individuals that attended the group meetings became a good support for each other and once they were discharged from the hospice they decided that they would all like continue to support each other, meet socially and craft making to sell for charities. The group had found a Church Hall to use free of charge and began to meet every 2 weeks, however, due to the cold temperature the Church Hall was no longer suitable and the group had to move as their health was beginning to be affected.
Another group member, B, had sourced a room at a local school they could use however as time went on the group were moved from room to room, each time the rooms getting smaller which affected the groups craft making. The group had also begun to support the school with teaching the young children with baking but unfortunately the group began to feel unwelcomed and they no longer wished to use the school as a meeting place. A was concerned that the members of the group would be unable to maintain their friendship and support each other without a location to meet. A asked if I knew of anywhere where they could meet on a regular basis to be able to continue to make crafts and I advised I would support with sourcing potential locations.
The Community Connectors continued to introduce themselves and explain their roles to various groups, teams and sheltered accommodations and in doing so I identified 2 possible locations for the group to meet both free of charge; a community room at another school and a supported living complex.  As it was half term there was no response from the School, however, when I spoke to the scheme manager at the supported living complex she was very enthusiastic about the group using the communal sitting room and the craft room there, her only stipulation was that residents would be able to join the group if they came into the room.
I contacted A & B and I advised them of my findings thus far. They felt that the communal areas at the extra care scheme would ideal and we agreed to meet at the supported living complex following week. 
B, the extra care manager and I met early the next week and when the scheme manager was showing B around the complex I waited to meet the rest of the group. The group were very thankful that we had supported them to find somewhere central for them all to attend which was spacious, warm and had great facilities.
Since their first visit the group have met weekly. They enjoy a cup of tea or coffee before heading to the communal craft room. The residents at the supported living complex have began to socialise with the group and are making crafts together which will help raise funds for social events at the complex. 
This connection has supported a group to maintain friendships by meeting regularly in an environment they are happy with as without this support the group were at risk of losing this friendship and support – a situation that none of them wanted to think about.
The connection has also provided great opportunity for residents to attend and become involved in craft making which they thoroughly enjoy, as funding had been ceased at the complex for organised activities in the crafts room. Group members share friendships with the residents and this was a positive connection for all.
By supporting a small group, we have also supported a community.
Contact Information