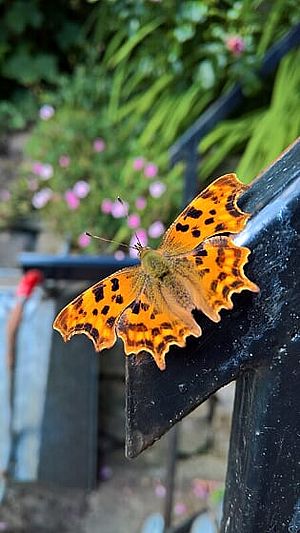 Local Nature Partnership
The Blaenau Gwent and Torfaen Local Nature Partnership aims to bring communities together to explore, discover and share nature on their doorstep, providing advice and support for action to benefit local wildlife.
About
There are 23 Local Nature Partnerships across Wales, formed originally as Local Biodiversity Partnerships as a result of the Convention on Biological Diversity signed by the UK and many other countries at the Rio Summit in 1996. All Biodiversity Partnerships were then tasked with producing a Local Biodiversity Action Plan. Many Biodiversity Partnerships have now become Local Nature Partnerships to reflect changes within Welsh Government and Natural Resources Wales.
Blaenau Gwent and Torfaen Local Nature Partnership was formed in 2017, merging two existing Local Biodiversity Partnerships and is chaired by ecologist and wildlife photographer, Chris Hatch. The LNP brings together a wide range of organisations, including representatives of Blaenau Gwent and Torfaen local authorities, Natural Resources Wales, Gwent Wildlife Trust, Friends of the Earth, Public Service Boards and Keep Wales Tidy, as well as individuals interested in local nature.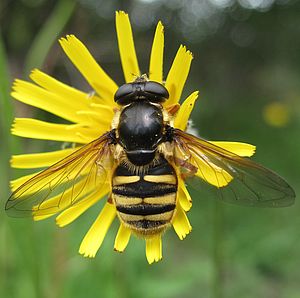 The aims of the LNP are to:
Raise awareness of and engagement in nature conservation
Support and promote action that benefits local ecosystems, habitats and species
Raise awareness of actions people can take to reduce pressure on local species and habitats
Increase engagement in identification, recording and monitoring of local species and habitats
The LNP meets regularly, including an annual visit to interesting sites, and sends regular updates to members and interested parties. If you'd like to join the mailing list and receive email updates, please get in touch with the LNP Coordinator veronika.brannovic@torfaen.gov.uk . You can also find the LNP on Twitter, Facebook and Instagram.
Action for local nature
The LNP raises awareness of local nature, opportunities to get involved in conservation and action that people can take to reduce the pressure on local wildlife through its social media platforms, regular newsletter and face-to-face meetings.
The Partnership is currently developing its Local Nature Action Plan and State of Nature Report. These documents form the basis of decision-making, project development and local action.
Current projects
LNP Cymru Project – this multi-partner project aims to build the capacity of LNPs and their members to deliver sustainable ecosystem improvements and benefit local nature. Find out more here
Local Places for Nature – another partnership project funded by Welsh Government to enhance nature 'on your doorstep'. Activities include supporting the management of roadside verges for wildlife, planting new hedges and managing existing ones, dry stone walling, supporting management of urban meadows and providing training for local communities. If you would like to know more about this project, contact the LNP Coordinator on veronika.brannovic@torfaen.gov.uk
What you can do for nature
There are many things you can do for nature in your area – no action is too small to make a difference. A good place to start is your garden or even a window box. Doing less in your garden actually benefits wildlife – leaving some or all of your lawn to grow long through the summer, not using weedkillers or slug pellets, leaving seedheads and stalks over the winter – all are good places to start making a difference. When planning what you can do, think in terms of 'food, water, access and shelter' – these are the basic needs of wildlife (and humans too!).
Some resources to get you started:
scotlandbigpicture.com/MeWilding Great new booklet for a small donation – definitely worth it
butterfly-conservation.org/how-you-can-help/get-involved/gardening
arc-trust.org/Pages/Category/gardens-and-ponds
It's also really important to record the wildlife that you see in your garden or out on walks – it helps to build a picture of what species are found in different areas so that they can be better understood and protected. You can submit records at www.sewbrecord.org.uk or download their app – LERC Wales App. You can also find out what nature has been recorded in your area at the Aderyn website aderyn.lercwales.org.uk .
Another way to make a positive difference in your local area is to support campaigns that aim to influence local authorities and other landowners to manage their land more sustainably. For instance, Plantlife is running a campaign to persuade local authorities to manage roadside verges for wildlife. Find out more here
Our lifestyle choices can have a major impact on the environment and on local nature. As with gardening for wildlife, when it comes to reducing our impact, less is more. Think about how you can use less water, less electricity, reduce your plastic waste and car use. More ideas are contained in the 'MeWilding' leaflet mentioned above.