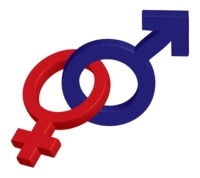 The Reach Out for Sexual Health project provides young people with information and support on all aspects surrounding health and wellbeing including sexual health and relationships issues. The aim is to raise awareness with young people and enable them to make informed choices regarding their own health and wellbeing.
The project delivers a number of informative sessions within school and community settings on a variety of subjects including; healthy relationships, sexuality, contraception, sexually transmitted infection, self esteem, pregnancy and parenthood.
The C-Card Scheme
It is a project that will allow young people aged 14-25 access to quick, easy and confidential advice, guidance and contraception.
Young people will have the opportunity of talking to a trained professional in an informal, non clinical environment i.e. youth clubs, community centre etc regarding sexual health issues, where they will also be able to obtain a supply of condoms.
Young people are able to get a c-card by visiting one of the centres where a trained professional will ensure that they obtain the necessary skills and information they need in order to make informed decisions regarding their sexual health before being issued with a card.
The scheme is not about encouraging young people into a sexual relationship it is however to encourage them to foster a healthy attitude towards sexual health and contraception.
Empathy Belly
This resource is a body kit that simulates pregnancy and enables young people who wear the garment to temporarily 'experience' more than 20 of the typical symptoms and effects of pregnancy.
Through this hands-on experiential type of learning, young people both male and female gain a better understanding of pregnancy and the impacts that it has on everyday tasks and activities that are important to their teenage lifestyles.
The use of the Empathy Belly, not only increases young people's knowledge and understanding but also motivates them to prevent untimely pregnancy.
Baby Think It Over
The 'Baby Think it Over' programme is an infant simulator, which allows young people to experience caring for a young infant as if they were parents.
The program allows young people to take an infant simulator home to care for, where they must actually feed, burp, rock and change the baby's nappy just as you would a real infant.
The programme helps young people to understand the demands a young baby places on its parents and the impact it would have on their lifestyles.
Other Activities the Project Provides include:
Basis Sexual Health Training
Boys & Young Men Specific Training
A wide range of Book, Games & Video's
Resource Materials for Workshops
A Point of Contact for Advice and Information
Contact Information
Nicola Townsend
Sexual Health Coordinator
Ebbw Vale Institute, Church Street, Ebbw Vale, NP23 6BE
Telephone: 01495 357867
Mobile: 07968 476297