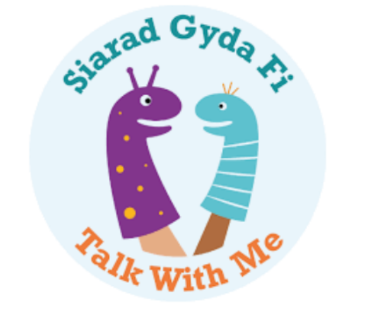 What is the Get Talking Summer Challenge?
The Get Talking Summer Challenge invites parents and carers across Wales to complete one fun five-minute activity a day with their child to help boost their speech, language and communication skills.
These activities include things like talking, reading and playing together to help develop foundational skills which will set them up for life. For some children, the challenge will provide them with a great head start for nursery or their return to school in September, with coronavirus restrictions during the pandemic having limited opportunities to socialise and interact with others.
The Get Talking Summer Challenge has been developed by Talk With Me, a Welsh Government campaign that aims to share speech, language, and communication advice to parents and those caring for children aged 0-5, and can be found by searching "Siarad Gyda Fi - Talk With Me" on Facebook or clicking here https://www.facebook.com/talkwithmewales

How will the challenge work?
There are seven challenges in total, and each week parents and carers are invited to carry out one with their child. Each challenge can be completed in as little as five minutes each day of that week, and include things like turning household chores and routines into fun games, as well as making the most out of sharing stories, singing nursery rhymes, and playing together.
The first of seven challenges – with a new one released through Talk With Me's Facebook page every Friday from July 15 – invites parents or carers to spend five minutes a day playing with their child face-to-face, whether it's playing peek-a-boo, pulling funny faces, or blowing raspberries.
Families can keep track of their child's progress with a free challenge sheet (attached to this email and available to be printed off from Talk With Me's Facebook page). Here you can find details of all the activities throughout the summer break.
We want parents and carers to share their successes online by sharing pictures or video of them getting involved in the activities with their little one's by using the hashtag #GetTalkingSummerChallenge
For more information, visit https://gov.wales/talk-with-me or search "Siarad Gyda Fi - Talk With Me" on Facebook.